Ecosystems in Insurance: Three Steps to a Winning Strategy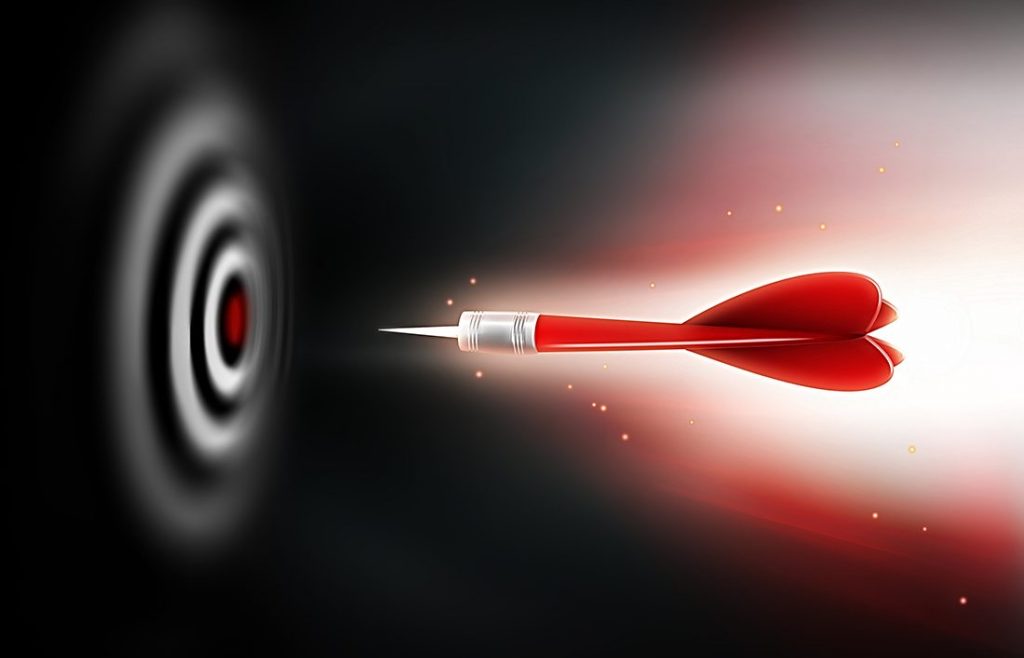 Ecosystems can enable insurers to become more digital, efficient, and agile as they seek to achieve breakthrough growth.

In brief
Insurers are still faced with longstanding challenges, including persistently low-interest rates, rising customer expectations, and outdated technology.
In reimagining their customer engagement models, forward-thinking insurance executives have identified ecosystems as essential to future success.
Across the insurance industry, boards and senior executives are coming to terms with the scale and urgency of the challenges they face, as well as the scope of the investments they'll need to make to navigate the current market.
The bottom line is that insurers may need to become more digital, efficient, and agile if they are to find new revenue streams, boost customer engagement, achieve sustainable profitability, and generate higher returns on equity. Incremental enhancements in disparate parts of the business or traditional approaches to cost-cutting are not likely to work. In fact, for the top 10 auto insurers, expense ratios are at their lowest level in a decade – according to S&P Market Intelligence¹ -, suggesting that further cost-cutting won't be enough to expand growth. Still, most insurers have been reluctant to invest in large-scale transformation, partly due to past change initiatives that failed to deliver the expected results.
Early-adopting insurance companies have already leveraged ecosystems and collaborations with InsurTechs to get closer to customers. One carrier created on-demand access to insurance for ride-sharing drivers. Another offered free home monitoring services to its policyholders. A third developed a digital health platform to help its customers meet personal health and wellness goals.
These programs and the business models advancing around them help drive growth by leveraging partnerships and shifting non-core capabilities outside of the enterprise to achieve both external growth and efficiency goals with less capital employed. For more and more insurers, ecosystems are emerging as an effective, flexible, and capital-efficient way to grow the business and promote customer-centricity.
What ecosystems are and why they matter
Ecosystems are networks of companies that choose to collaborate and can collectively produce a higher level of business value than any individual collaborator can produce on its own. Typically, ecosystems feature leadership or orchestration by a single company, which provides a platform of core capabilities and participants that offer complementary services and add-on features and functionalities. Consumers engage with the ecosystem, paying for various products and services, and benefitting from the value created by the leaders and participants.
Within insurance, ecosystem-based models typically enable interactions across the value chain by leveraging a differentiated infrastructure to allow for better service offerings, richer customer interactions, and higher rates of automation. Typically, insurers benefit from ecosystems via:
Enhanced agility to provide superior customer experiences
Access to new or enhanced capabilities
Increased operational efficiency
Accelerated innovation and faster product development
Improved ability to scale
Reduced operating costs and higher margins
First steps on the journey to ecosystem success
With such compelling benefits, the question for insurers isn't whether but how to develop the right ecosystem strategies and business models. We recommend three core actions to begin the journey.
1. Engage InsurTechs for stronger customer engagement and increased agility
InsurTechs can be essential to the development of successful ecosystems and can foster meaningful innovation across the industry. Insurers may seek opportunities to invest in or ally with InsurTechs when it can help them launch new products faster, engage customers in new ways, and enhance back-office processes. Consider how Nationwide, a leading US insurer, used an ecosystem model and extensive InsurTech collaboration to launch an entirely new digital business focused on millennials within only seven months.
InsurTechs can often help insurers in multiple ways, starting with access to customer-centric technology and analytics and the ability to deliver rich and tailored customer experiences. Typically, companies can derive value from these collaborations by clearly defining strategic imperatives and adopting a test-and-learn mindset.
Many insurers also benefit culturally from InsurTechs' relentless focus on innovation, agile work style, and next-generation thinking. The most fertile opportunities for collaboration and new capabilities often involve the most advanced technologies, including the internet of things, artificial intelligence (AI), machine learning, and robotics, with potential applications across the value chain.
2. Scale faster by digitizing existing business models and embracing advanced technology
For years, many insurers have understood the constraints and risks of their inflexible legacy technology. The good news is that today's advanced technology can offer meaningful upside if insurers can modernize their core systems to suit the new toolsets. Early adopters are using software-as-a-service (SaaS), AI, machine learning, and robotics to enable straight-through processing, self-service, and smarter cross-selling. Within the claims function, AI and robotics can deliver faster and more accurate payments, starting with frictionless first notice of loss, which may lead to higher customer satisfaction.
Predictive analytics may allow insurers to make better use of both internal and external data necessary to more accurately price risk. Moving more processes and data to the cloud can makes it easier to engage with a broader range of ecosystem partners. Ecosystems may offer a faster and lower-risk path to the digitization of key processes, thereby shortening the path to generating value from ecosystem strategies. At the same time, modernizing legacy systems and applications can free insurers to engage with InsurTechs and other alliance partners more easily. This type of technological sophistication may be needed for insurers to realize the greatest returns from their ecosystem investments.
3. Enhance the operating platform to increase effectiveness and agility with innovative workforce and sourcing strategies
Strategically, ecosystems allow different participants to play to their strengths. In that sense, insurers can look to enhance their operating model, focusing on core, differentiated capabilities and adopting the right sourcing strategy for everything else.
One large US insurer determined that a new spin-off company would be able to compete more effectively in the personal life and annuities markets. The new company was designed to be lean, cloud-based, and asset-light. Freed from the constraints and complexity of legacy technology architecture and able to engage with a range of partners for non-core capabilities, the company became poised for long-term growth.
Offshoring and outsourcing can drive efficiencies and cost savings across routine processes, freeing up human and financial resources to focus on the highest-value activities. Policy administration and call center support are typically the first to be migrated to nearshore or offshore captives. Such an approach can enable insurers to maintain direct control over day-to-day operations, service quality, and underlying systems and infrastructure. Third-party administrators (TPAs) are often a viable option, with many insurers taking advantage of their robust operational capabilities and strong policy administration systems – not to mention the opportunity to shift away from fixed to unit-based cost models. Other insurers have turned to SaaS models as an alternative to expensive and risky system upgrades or replacements.
Thinking big about the road ahead
It's important to note that ecosystem success can require thinking through a number of critical strategic questions with potential impacts across the organization:
What are the best opportunities to engage new customers and find new revenue streams?
What types of new products, experiences, and ancillary services would attract new customers or expand our share of wallet with existing customers?
What is the optimal balance between direct, agency, and partnership channels? What is required to offer truly seamless omnichannel experiences?
Do we truly understand the customer journey? Can we digitize every customer touchpoint?
Which processes can be automated, outsourced, or delivered through partnerships?
How to optimize our portfolio? Which product lines, business units, or books can or should be divested?
How do we evaluate alliance, partnership, and collaboration opportunities? How well do we understand the InsurTech landscape?
As these questions suggest, ecosystem-based business models may require a shift in management thinking as much as they do new technology and smarter sourcing. A clear vision, strategic planning, and cultural change can be critical to success, alongside operational decisions and technology investments.
Summary
Ecosystems can often be an effective go-to-market strategy thanks mainly to their success in driving growth and innovation in a range of industries. Their expansion in insurance appears likely to continue. Ecosystems are already driving innovation at an outpaced scale and speed in insurance, as well as helping carriers overcome longstanding challenges related to outdated technology and weak customer engagement. Indeed, ecosystems may hold the key to growth based on their ability to help insurers efficiently develop and deliver relevant products and a personalized experience. The first step is to assess where firms should place their bets and how to structure the model.
This article was first published on EY.com